Driftwood Bay Custom Birdhouses
Squirrel Proof Houses $58
The squirrel proof houses have a 1 1/4 inch ceramic front that keeps squirrels from chewing the holes bigger.
It also prevents larger birds like starlings and sparrows from invading the nests and is ideal for chickadees and other small song birds.
They have a clean out door at the back.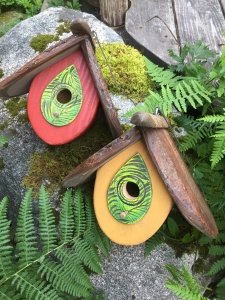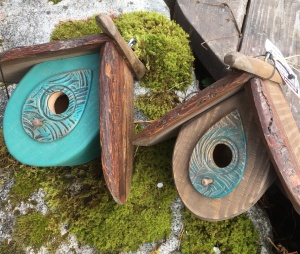 Forest Style Houses
(See Below)
$68 regular size
$80-120 large houses
$120-140 two story houses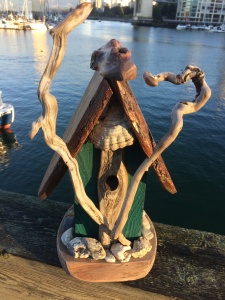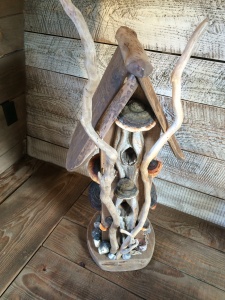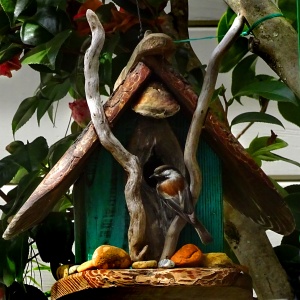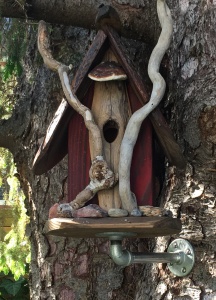 Forest style houses are functional and can be opened at the back for cleaning.
Average house size:
16″ tall / 6″ x 6″ box / 10″ wide base
All Driftwood Bay houses are unique and original
and no two houses are exactly the same.
The knot hole openings and inside dimensions are ideal for many small birds.
Most of these homes come with a variety of cedar and fir slab wood for the roofs and bases that have
excellent outdoor durability.